If you have been thinking about listing your home for sale, there are several things you should consider before putting it on the market. Following these suggestions will help you stay focused throughout the process. Being well prepared will help to reduce the stress that can be associated with the sale, and help to sell your home quicker!
Make sure to prepare your home before it is listed! You should take a close look both inside and out and determine what effort, time and money you have to fix up those things that could turn away a potential buyer. Small repairs indoors and a fresh coat of paint can make a difference. A thorough cleaning is a must. If you don't have the time to make your house sparkle, then it is a worthwhile investment to pay a company to help you out.
Remember that the outside matters too! Anything overgrown must be taken out or trimmed. The neater, the better. Replacing torn window screens and damaged eaves will help give the exterior of your home a cleaner and more welcoming look.
Find a dedicated and experienced Real Estate Professional. One who knows your community and neighbourhood. Ask several questions, including the various strategies the agent uses to market your home. Remember that most individuals search online for a new home and you will want an agent that has a marketing plan that includes a website and social media platforms. A good agent will also help you price your home correctly right from the start. A home that is overpriced will sit on the market much longer and typically have several price reductions before it actually sells. A knowledgeable agent will be able to discuss and review "how" and "why" they have selected a specific price for your home.
Consider a Home Stager. If you have done a complete cleaning and fix-up indoors, you may want to discuss having your home staged for photographs and showings. You can do your own home staging or hire a professional to do the job. A home stager starts by putting everything personal away. They pack it up and store it away. The process typically begins with de-cluttering every area of your home. All trinkets, trophies, gadgets and gizmos must go. The goal of a Home Staging is to eliminate everything "YOU" from the home in hopes that potential buyers will picture their family and future in this house and not yours.
Have important documents organized. Having all documents ready is an important step in selling your home. Buyers will want to see at least one year of utility bills. Also make sure that any renovation or repair bills are available. This will confirm that what you have represented in the listing is correct.
Your flexibility matters. Once you have cleaned up, found the perfect real estate professional and staged your home you are ready to go! Now the key to a quick sell is your flexibility. If you are serious about selling, then be careful not to put limitations on the time and number of showings. The more people that can come through the house the better chance of an offer. You and your agent should also discuss whether an Open House is right for you.
Ask for feedback. During the home selling process it is essential that your agent provides you with ongoing feedback from all of the potential home buyers. You should view the feedback as constructive, and make any appropriate minor changes that fit into your budget. This feedback will help you understand why your home did not match a specific buyer's need.
Selling your home is a big decision and to have the most success you must work in partnership with your listing agent. A great communication plan is the key to a fast and favourable sale.
---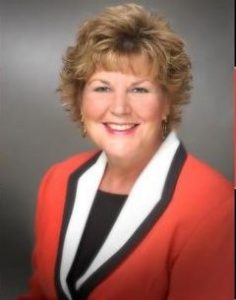 ---