Putting your house up for sale can be a busy and stressful time, but even more so if you have little ones. How will you keep the chaos at a minimum and have that spotless home that buyers love to see? How will you jet off to your day job, get the lunches made, keep up with the laundry AND show a put-together home?
First, you need to know that you are not alone, and thousands of families with small children list and sell their homes without losing their minds. The key to success, reduced stress and maintaining your sanity through the process is, to actively involve your kids. Of course the toddlers and preschool age kids can't be of much assistance, but school age children can be a big help if you have a plan.
Review the strategies below, and decide which ones will work for you and your kids. You may be surprised at how well some of these ideas can help.
1. If you have small children, you are also likely to have a ton of toys, equipment and other items in your house that need to be sorted, packed up or polished. So when you have decided "it's time to sell" spend a week or two decluttering and downsizing the kid stuff. That way, when you meet with your sales agent you have a lot of the major work done. P.S. – Your listing photos will look a little more attractive too.
2. Purchase a small chalk or white board for each of your kids (that can read), and perhaps one for you and your spouse. Write a list of 4-5 jobs that everyone must complete each night after homework, but before bedtime snack or a favourite television show. The list will typically be the same for each weeknight. This will help reduce the tasks you may have to do once everyone is asleep, and it will also begin to teach your children some routine and organization skills.
3. Another investment for the children may be large storage containers. The kind that fit under the bed are best. If they can place all their small toys and items in the containers each night, then the bedrooms will be clean for the next day. These containers will also be useful during your move, or perhaps a way to keep some toys stored in your new home.
4. If you give your children a weekly allowance, you may want to change things up a bit so they get a small amount of money every night after their list is completed, rather than giving them the full amount once a week. You can call it the "Job-Jar" and simply make one out of a recycled jar. Tell the kids that the money they earn, can go to buy a special item for their new bedroom.
5. If you have an infant or toddler you may want to have a "Ready Bag" packed and left in the car. This bag can have snacks, diapers, change of clothes and even little surprises. Leaving it in the car for a short notice viewing, will reduce some of that last minute racing about which only stresses you and the kids out even more.
6. If you are lucky enough to have neighbours, family or friends nearby, you may want to ask for their support while your home is listed. Perhaps dropping the baby off for an hour before a showing so you can get things in place without worrying about the little one. Having an extra hand is always the ideal way to handle the "Open House" experience. Being able to have someone watch the children while you perk things up around the house is always a time saver. You should always pick the kids up once the "Open House" starts, take the opportunity to spend some quality time together. This can also be a wonderful time to talk to your children about moving, and how they may be feeling about the change.
7. Make a menu plan with five easy "Kid Friendly" meals. "Kid-Friendly" meals are typically the easiest to prepare, simplest to clean and of course most enjoyed by the kids. Having a few of these in mind and making sure the cupboards are stocked with the ingredients will be a time and patience saver. After all, you rarely need to struggle to get a child to eat, when you are serving their favourite grilled cheese sandwich or that quick bowl of macaroni and cheese.
8. Talk to your sales agent about any concerns you may have about times that will not be good for showings. If you feel that you need 12 – 24 hours notice, then make sure you let them know when you list your home. Having an open house is always an option, and if the thought of it overwhelms you initially, then you can always wait until you are managing the "Home For Sale" routine comfortably before you opt for one.
Keeping a routine is always important for children, especially during times of uncertainty and change. You can stick to their routine, and still add some new responsibilities. Have a plan, make it clear and stick to it. Before you know it your house will be SOLD and you will have kept your sanity for the next step….Moving!
---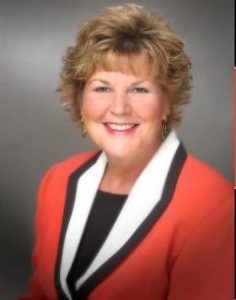 ---