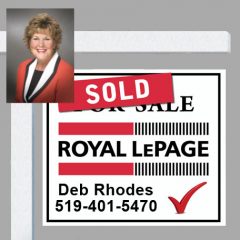 Welcome to my Chatham-Kent Blog! As a lifelong resident of this area I thought it would be a wonderful idea to begin a blog about this great community and all it has to offer.
I have been selling real estate full time in the area since 1989. During that time I have grown to know almost all of the 2,458 square kilometres that make up Chatham-Kent. I hope to share with you information about the towns, villages, waterways, recreation, arts and more. I hope in doing so that you will begin to understand the history, geography and culture of my home town.
If you have any questions about along the way just give me a call!
Thanks, Deb