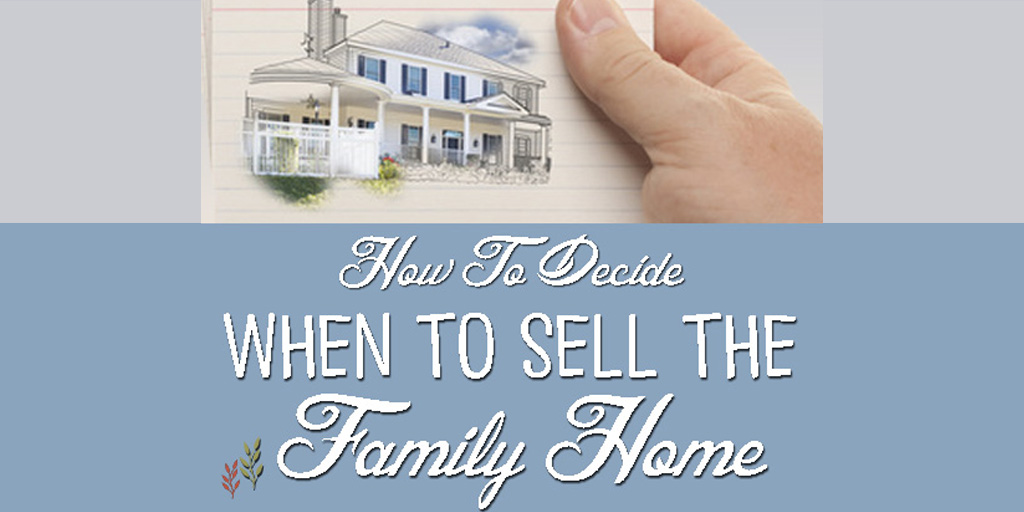 The kids are grown and have children of their own. You and your partner have both recently retired and after many years of hard work you are ready to enjoy some of that bucket list you have created over the years. You both agree, intellectually, that your current four bedroom, three bath house is much larger than you need. You no longer want to spend your weekends pruning shrubs, mowing the lawn or washing all of the floors. In fact, you would much rather be enjoying wine tours, travel, community events and day trips BUT what about when the children and grandkids visit? What about all of the memories? Where will the family gather for holiday dinners and events?
The emotions that you are feeling in regard to selling the family home are very normal. We know that we should not base our thoughts on material items, but let's face it, you have spent years making that house a great home for your family. You put the Christmas tree in the same spot every year. The trees that you planted 15 years ago now provide shade for you and your neighbours. You have laughed here, you have cried here, but it has always been the place you and yours came for comfort and support.
One of the best places to start when you are trying to balance intellectual and emotional decisions, is by making a list of the Pro's and Con's involved with putting your home on the market. Ask your partner to do the same, separate from you, and then compare your lists. It will also ease some of your stress related to this difficult decision if you request all of your grown children do so as well. It will be easy for the kids to tell you why you shouldn't sell the home they grew up in, but you must insist they complete both the Con's and Pro's. This will give them a chance to think about "your wants" in the process.
Once the lists are completed, it is a great time to sit and discuss everyone's points, questions or concerns. This is also the perfect time for you to discuss yours. How will holidays and events be handled? What arrangements would you need to make for overnight visits by your children and their families? How can your grown children take on some of the roles that you currently assume?
Every family member will have some emotions that they bring to the discussion. However, it is best to talk it all out as you consider your decision. Someone may bring up an idea that you hadn't thought about. It's this discussion and feedback that will help you determine whether the time is right and if so, what type of home, condo, apartment you should be looking for.
It really is you and your partner's decision in the end. If selling the family home is something you decide to do, then it will be in your best interest to find an experienced real estate agent. An agent with experience typically understands, the emotions that are involved when listing a home that holds so much emotional attachment to the owner.
Remember, you are not the first and you will not be the last person that has had to make this decision. You will know when the time is right, and understanding that the emotions you are feeling is a normal part of this decision, will help reduce your stress.
---
---