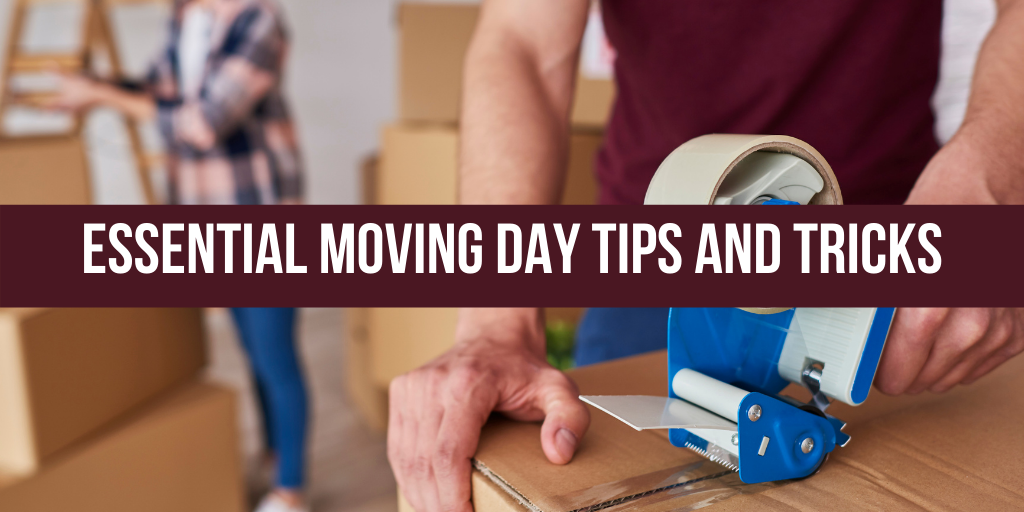 People move for many different reasons, but housing-related reasons, such as upgrading or downsizing, tops the list, representing 40% of moves. Whether you're moving for housing reasons, family changes, a job, or another reason, moving day can be stressful if you're not prepared.
Using day-of tips for moving helps you cover all of the important tasks leading up to the day and for moving day itself. You'll feel better prepared, which can help you relax.
Keep reading for the best moving day tips to help everything go as smoothly as possible.
Make a Checklist
One survey showed that moving was the most stressful life event for 45% of respondents. Having a checklist for moving day can cut down on your stress level. It makes you feel better prepared and ensures you don't forget any important tasks.
Your moving day checklist is often part of a much larger moving checklist. Using a timeline approach and assigning different tasks a due date helps keep your move on schedule. You know exactly what to do on moving day with your checklist in hand.
Check in With Your Moving Service
To make sure everything goes smoothly on moving day, touch base with your home moving service to verify the time of their arrival. Review all of the details, and find out if there's anything else you need to do in preparation for the movers.
Do all prep work necessary for the movers before moving day. Making their job as easy as possible reduces the risk of issues and makes the move faster.
Arrange for Pet and Child Care
Moving day is hectic. Kids and pets can easily get in the way, which can slow you down. It also puts them at risk of getting lost or hurt.
Young kids might wander out of the house or get in front of the movers while they're carrying your items to the truck. They could also get into things inside the home if they're not supervised.
See if a friend or neighbor can watch your kids while the movers work. If you keep them at home, have one person assigned to keeping an eye on the kids instead of helping with the moving. You can also hire a babysitter to be at the house if all of the adults in the home will be busy.
Pets can easily run out of open doors while the moving truck is being loaded. To keep your pets completely safe, consider boarding them for the day or having a friend keep them at a different house.
If you have to keep your pets at home, place them in a room with the door closed and a sign on the door that says to keep the door closed. This lets movers know how to keep your pets safe. Check on them often, and put food, water, a litter box, and other necessities in the room.
For dogs, a fenced backyard can be a safe option. Just make sure no one opens the gate, and check on your dog frequently.
Finish Packing Early
When moving day arrives, the last thing you want to be doing is scrambling to finish packing. Use your time wisely leading up to the move to ensure everything is packed well in advance. Keeping your checklist for moving day handy helps you stay on track.
You'll likely have a few last-minute things you need to keep out until moving day. That includes toiletries, medications, cleaning supplies, and any kitchen items you need for food on your final day in your home. Have a plan for packing those items, and have the packing container you plan to use ready to go.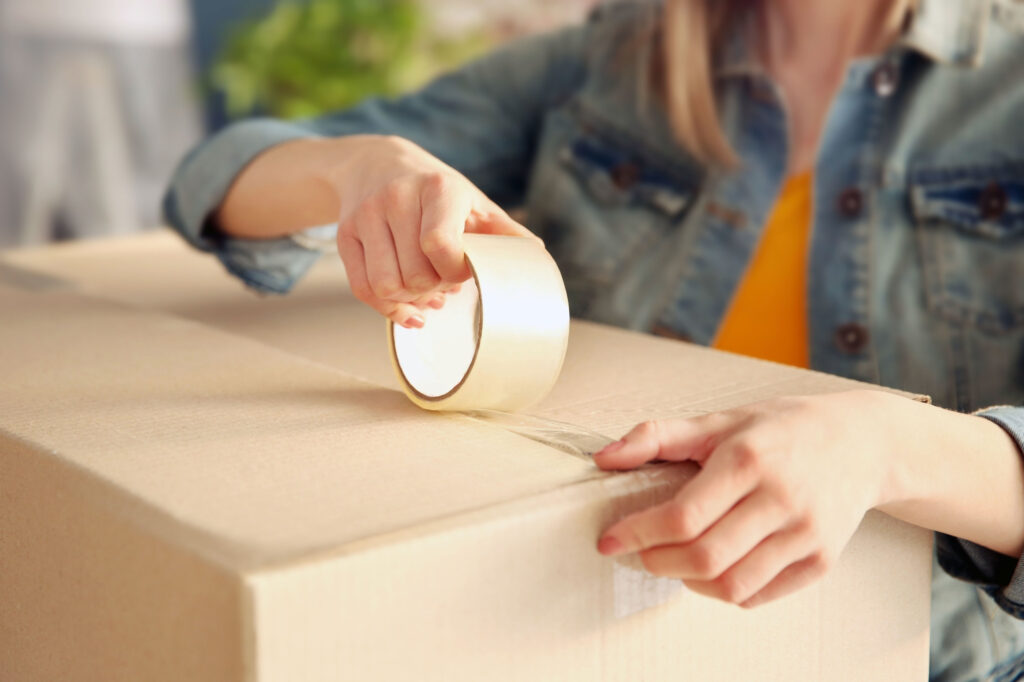 Get Good Sleep and Start Early
Planning your move well up to moving day means you'll be prepared the day before. That allows you to turn in early to get plenty of sleep instead of staying up late doing last-minute things.
When you're well rested, you're more alert and can tackle your moving day to-do list a lot faster. It gives you the energy you need to keep going through a long, tiring day.
That early bedtime also makes it easier to roll out of bed early. When you get an early start on moving, you're prepared as soon as the movers arrive.
Dress Appropriately
Moving day is full of physical activity. Show up dressed to work, even if you hired a moving company to do most of it. You'll likely be active packing last-minute items, moving things, and cleaning the home once the movers empty it.
Comfortable, stretchy, fitted clothing is usually best. Loose clothes can get in the way or get caught on items. Things that are too tight can feel uncomfortable and restrict your movements, making it more difficult to get your work done.
Wearing shoes while you move protects your feet in case anything gets dropped on them or you step on something. It's also easier to run outside if you need to do a task outdoors if you already have your shoes on.
Keep Electronics Charged
Your cell phone is especially important on moving day, so make sure it's fully charged. Keep a charger out in case you need to recharge it throughout the day.
The moving company might need to get ahold of you if they're delayed or there are any issues. If you're having other people help with the move, they need to be able to reach you any time if they have questions or problems. You might also need your phone's GPS to guide you on your route to your new home.
Assign Tasks
Make sure everyone knows what they're doing on moving day. Pre-assign various tasks to everyone who'll be helping. This ensures everyone is efficient, and it prevents you from constantly getting asked what others can do to help.
Eat Easy Meals
Another piece of moving day advice is to eat healthy, easy meals to keep your energy up. Have ready-to-eat options available that don't require any cooking. This allows you to pack all of your kitchen essentials before moving day.
You can also order takeout or delivery for everyone who's helping you out on moving day. Assign someone the task of ordering the food and either picking it up or accepting the delivery when it arrives. Keep disposable plates, silverware, and cups on hand to make cleanup easy.
Follow Moving Day Tips
With these moving day tips in mind, you cut down on stress and scrambling at the last minute. You'll know what to expect and what you need to do. Last minute moving day tips can make all the difference in your upcoming move.
Contributed By: www.thestoragebox.com
---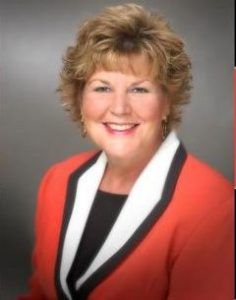 ---