Clean It Up:
It's important to keep the leaves raked and cleared from your yard, sidewalks and driveway.
Remember to trim the bushes, shrubs and make sure your gardens are free of weeds.
Don't forget to wash down the door areas to ensure spider webs/insects are removed.
Wash the windows until they sparkle and shine.
If you have window boxes clean out all summer plants and foliage.
Clean the gutters of all the leaves and maple keys accumulated through the summer months.
Put all of your summer decor and tools out of sight.
Wash window screens to ensure that they are free from debris.
Make sure any porch or deck areas are swept before showings.
Move your trash bins to a secluded area.
Now that you have the outdoor cleaning taken care of, it is time to repair or replace areas that need some attention.
Fix It Up:
Replace any light bulbs that may be burnt out.
Replace caulking around doors and windows where needed.
Add a fresh coat of paint to your front door or exterior window trim.
Replace any window or door screens that are damaged.
Fix cracks in the driveway and sidewalks.
Cut tree branches that may be coming in contact with your home.
Repair any loose fence boards.
Fix fence gates that may not be working well.
If possible look at ways to hide outdoor items like air conditioning units and meters. A small frame, not blocking air flow, or shrubbery strategically placed can improve your yards look and appeal.
You have worked hard to this point to Clean Up and Fix Up your outdoor space. Now it is time to get your creative thinking cap on and have some fun adding those little extra touches that will make your house stand out above the rest!
Dress It Up
Simple outdoor lighting changes can highlight your home's best exterior features. Consider adding an outdoor spotlight to focus on your newly painted door or an entrance feature. Solar lights along a walkway can also add that extra touch for after dark showings.
If you have window boxes, then now is the time to add an autumn theme. Adding gourds, pine cones, fall leaves and seasonal flowers can look so much more appealing than leaving them empty during the cooler months. Check out these different window box ideas for ideas for your outdoor decorating. – Window Boxes on Pinterest
Take advantage of summer planters by adding a touch of fall flair. Grasses and cattails can be added. You can always take a trip to your local garden centre for ideas and recommendations.
If you have a front porch or large outdoor entrance area, consider adding a refurbished chair or bench and decorating with seasonal colors, fall flowers, or perhaps a cozy blanket and pillow. Look for a unique piece at a local second hand store and paint it with a fall flair.
A simple fall wreath for your door and a welcoming doormat can give buyers that homey feel. A wreath can be a simple Do-It-Yourself project or one purchased for very little money. Visit this link for some wreath ideas and simple projects. – Wreath Ideas on Pinterest
Take advantage of how versatile pumpkins can be in your decorating. They are inexpensive and can be easily painted and decorated to match your home exterior. They can be used in your window boxes, planters and entrance way. If you need a place to start thinking about your pumpkin decorating have a look at these ideas. – Decorating with Pumpkins on Pinterest
I hope that you can take advantage of the beautiful colors of autumn and spruce up your home's curb appeal. Making sure the exterior of your home is clean, in great shape and visually appealing is the first step to getting prospective home buyers through the door.
---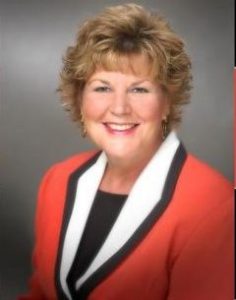 ---