Did you know that the self-storage industry in Canada is booming right now?
It's no wonder that so many Canadians utilize self storage units ,as they are secure, safe, cost-effective, and a convenient way to store excess belongings.
Be efficient packing of a storage unit is crucial, however, if you want to maximize the usefulness and accessibility of your storage unit. Let's take a look at everything you should know.
Install Shelving If You Want to Maximize Space
If you are looking for the most efficient packing of a storage unit, you will want to consider installing freestanding shelving units. This will allow you to utilize all of the vertical space in the storage unit without stacking boxes on top of one another.
Consider Whether You Want to Invest in Plastic Storage Boxes
Depending on what you are storing and for how long, it may or may not be totally suitable to just use cardboard boxes. Cardboard boxes can be sturdy enough and quite cheap.
That being said, sometimes it makes sense to invest in plastic storage bins. This type of container allowed you to see inside them so you can identify their contents more quickly, they last longer, and they are better for stacking as they are more stable. On top of that, plastic storage bins can be sealed shut with lids better than cardboard boxes.
Think About When You'll Need to Access Items
Before you start loading your storage unit, consider when you are going to need access to the various items inside. You'll want to put the boxes of items that you won't need access to in the back and those that you will want to access closest to the front.
Organizing a storage unit can take time but is well worth it to ensure that you do not spend way too much time in the future digging around for what you need.
Label, Label, Label
One of the most essential storage unit tips is to label, label, label.
When you are packing up boxes, to think that you will remember where every last item is. In reality, though, this information will leave your mind shortly after you leave your storage unit.
To save yourself the trouble of digging through endless boxes looking for one particular thing, use clear and descriptive labels on each of your boxes. You can use either stickers or masking tape to make these labels to help you find what you're looking for fast.
Create an Inventory
While it might seem ridiculously time-consuming at the time, you'll be very pleased you created an very of what is in your storage unit. This can help you to locate items quickly and ensure that you don't spend time looking for something that isn't even in the storage unit at all. You can even take photographs of each item that you are putting in your unit and keep a spreadsheet so that you can add and take away objects when you put more belongings in storage or take them away.
Be Sure to Leave Paths
One of the easiest mistakes to make when packing a storage unit is not leaving a path. You'll definitely want to path down the middle so that you will be able to access all of the space.
Do you have a large storage unit? Then you're going to want to create multiple aisles. Otherwise, you'll end up having to remove boxes just to get to the boxes you are looking for.
Draw a Map
The more time you put into recording what is in your storage unit and where, the less time you will spend tearing things apart looking for one object. Drawing a map of your storage unit can make navigating it a breeze.
Use the Empty Space in Furniture
If you are most concerned with the efficient packing of the storage unit, you can utilize the extra space found inside furniture. Cabinets, dressers, and drawers, can be filled with books, documents, and any other small items store. You can also utilize the space that is left under desks and tables.
Put Heavy Items on Bottom For Efficient Packing of a Storage Unit
It's best to avoid stacking boxes if possible, but sometimes it's necessary. If you end up stacking boxes on top of each other, make sure that you put the heaviest boxes on the bottom. This ensures that you won't end up crushing your lighter and more delicate belongings.
When you are storing items in a container at the bottom of the stack, use sturdier containers like plastic storage bins or trunks.
Knowing How to Pack a Storage Unit Will Ensure That You Use the Space as Efficiently as Possible
Now that you know how to pack a storage unit, you can confidently rent your space and fill it up. While organizing a storage unit can take a bit of time, you'll be happy that you put the work in every time you visit your unit to retrieve an item. If you end up just throwing everything in without any sense of organization, it will be a real hassle to ever find what you're looking for again.
Are you looking for a convenient self storage option? Our portable and convenient self storage containers can be delivered right to you if you so choose. Our storage units are great if you are downsizing, need to store seasonal items, moving between homes, and more.
Contributed By:www.thestoragebox.com
---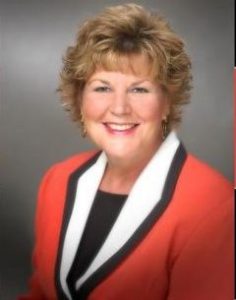 ---