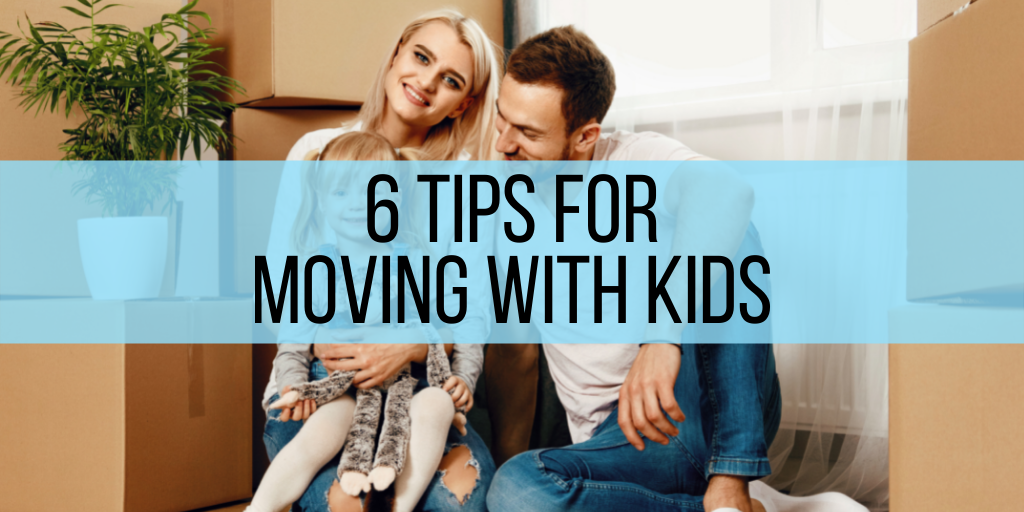 Moving into a new home can be an exciting process. This is especially true if your new house is an upgrade over the previous one, which is something that can also considerably increase your net worth.
If you have children, however, you might find moving to be a bit more complicated than you otherwise would. Listed below are useful tips for moving with kids that you should keep in mind along your journey.
1. Get Your Kids Involved
One of the most straightforward ways to help make your moving process go as smoothly as possible is to get your kids involved. If they are physically capable of helping you move, having them do so can keep them occupied.
Oftentimes, homeowners with children find it difficult to keep track of their kids while they pack and transport their belongings. This is particularly true for those who have larger homes, as moving will take a longer period of time under most circumstances.
So, come up with a list of tasks that your children can help you complete during the move. Not only will you keep them out of trouble, but you may even find that they help you work more efficiently.
2. Consider Moving Alone
Depending on the circumstances, it might not be appropriate for your children to help. If your kids are toddlers, for example, they may become more of a liability rather than an asset during the moving process.
Additionally, children who are too small to help contribute to the move can easily become injured.
As an alternative, it's highly recommended that you get in touch with a friend or family member to inquire whether or not they can watch your children. If this isn't an option for you, it's worth considering professional daycare services.
This will help ensure that your children stay out of the way until you complete the move.
3. Hire a Professional Moving Service
Under most circumstances, completing a move on your own will not be the most efficient way to do so. Even if your children are able to help, you may encounter difficulty keeping everything organized during the process, etc.
Fortunately, hiring a professional moving service can help alleviate all of these issues. They can tackle the largest obstacles like providing storage and transportation of your items, while you handle the minor tasks associated with your move.
You can hire labour to do tasks like packing, cleaning up afterward, and doing a final walk-through to ensure that you haven't left anything behind, but labour costs can add up quickly. Keep this in mind when considering ways to help simplify the process.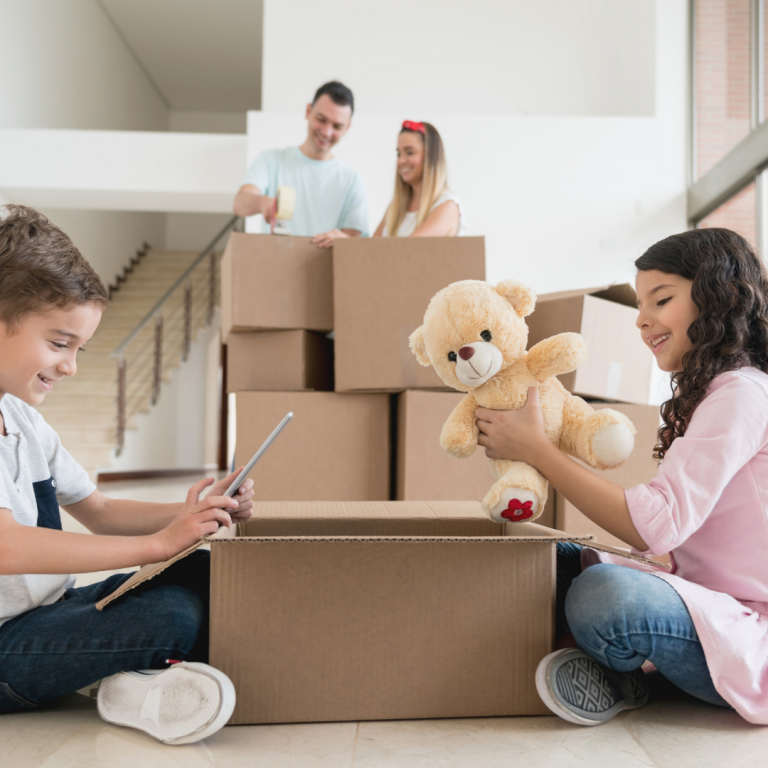 4. Properly Label Your Items
From a child's perspective, moving can have a significant impact on their mental state. One of their largest concerns stems from the inability to understand why all of their belongings are being put away.
This can easily lead to them becoming upset and fearing that their favorite toy or game will get lost before you make it to the new house. As you might guess, even more consequences can arise if the above scenario actually occurs.
To help put their minds at ease, it's highly recommended that you properly label your items. All of their toys, clothing, etc. should be placed in the appropriate storage containers.
Additionally, you should seal these items away so that your children cannot get into them before you are ready to unpack.
5. Be Patient
No matter what you do, there's still a chance that your child may not be fully accommodating of the move. They may refuse to participate or attempt to intentionally disrupt the process.
This becomes particularly true if they have never moved before since the house you currently live in is the only one they have ever known.
If your children are younger, they may also find it difficult to leave any friends that they have in the area. The situation can become more complicated if you are moving a far distance away, such as to another state.
So, it's important to be understanding of the emotions that your children are experiencing. Having patience with them and helping them overcome these feelings will go a long way when it comes to making the move as easy as possible.
This part of the moving process is something you should focus on before the day you actually begin to move. Explain to them why you're moving and the benefits of the new home that you are relocating to.
Otherwise, the process itself may become overwhelming to them.
6. Celebrate Afterward
Whether you have children or not, moving is hard work. Afterward, your children may be exhausted or even emotionally distraught. Celebrating after you complete your move into your new home is a great way to help end on a good note.
Additionally, it gives them something to look forward to while you're packing and transporting your belongings.
The celebration should be something that also takes their interests into consideration. Throwing a housewarming party full of your adult friends or colleagues might not be the best way to celebrate with your children.
Take a bit of time to plan for a way you can show your appreciation for their involvement and commemorate a new chapter in your lives.
Moving With Kids Can Seem Complicated
It's not as difficult as you might expect it to be, however. The above information will help make sure that moving with kids goes as smoothly as possible as you transition into your new home.
Contributed by: www.thestoragebox.com
---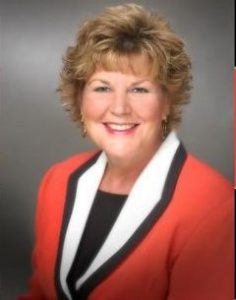 ---