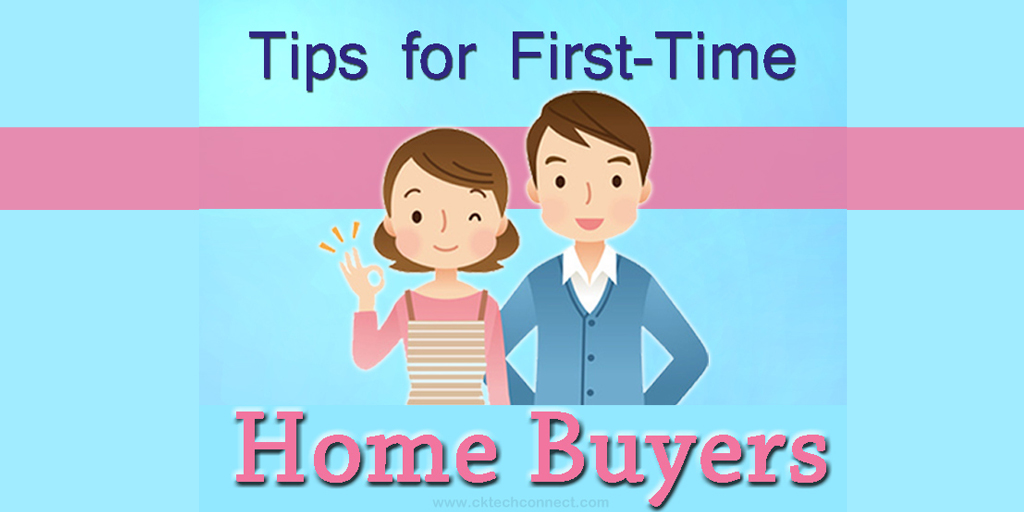 It's an exciting time! You, or you and your partner have decided that the time is right to be first-time home buyers. Now that you have made the decision, you are racing to the computer searching for that dream house. Of course, you need hardwood floors. Of course, you need stainless steel appliances. Oh, don't forget those fabulous walk-in closets…..STOP!
First things first. You and your partner will be making one of the biggest financial decisions in your life. Home buying must be done with your brain power and not your emotions. Listed below are recommendations for the smart way to start the home buying process. If you are an impulse buyer, you will want to stick to a clear plan. There is a lot to consider, a lot to organize and a lot of good decisions to make.
How Much Can You Afford? – This isn't just a discussion between you and your partner after reviewing your bank accounts. This is an actual evaluation done by a financial professional. Whether you are working with your bank, or a company, whose expertise is mortgages, you should do so before you start your house hunt. Knowing exactly what amount of money you qualify for, is the best place to start. These professionals will not only inform you of what dollars you will qualify for, they will also be able to educate you on types of loans and mortgages, and what may best meet your individual needs. A pre-approved mortgage will allow you to begin your house hunt knowing exactly your price range.
What Must This First Home Have? – Once you have determined what you can pay for a house, you should write a list of priorities. If you are buying the home as a couple, this is a task you should both complete. Break your list up in two sections. Really Need or Really Want. Always keep in mind that there are some things you can change in a house, and some things you can't. Location is something you should consider at the top of your list. Once you purchase a home you can't move it. However, the counter top, deck and appliances can always be upgraded when finances allow. So really put some thought into this task. Keeping your priorities straight will keep you on track.
Which Real Estate Professional Should I Use? – There will be plenty to choose from so do your research. For sure you will want someone with experience and an agent who knows the neighbourhoods and community. A full time agent will be available to you at times convenient to your schedule. Research and review their marketing strategies, and online presence. Realtors that are active online are also likely to stay up to date on current trends in the industry. When you are hiring any professional, you should ask questions to ensure that they are a match for you and your partner. So after you have completed your "Need and Want" list, write down some questions that you want to ask your real estate agent.
Where to Start with the House Hunt? – Now that you have your pre-approved mortgage and your real estate salesperson, you're ready to get started. There will be other professionals (lawyers, home inspectors) to work with throughout the process, and an experienced agent can give you some direction in sorting that out. Many individuals search for homes online, and others leave finding the perfect first-time home totally up to their real estate professional. A combination of both works too. Now the fun begins! When you are starting the house hunt, take along your Needs & Wants lists. Another excellent resource to bring is this downloadable worksheet.
This form from Canada Mortgage and Housing Corporation will assist you in staying on track when shopping for a home. If you plan on snapping pictures along the way, remember to take pictures of what you loved about each individual property.
Which Home Should I Choose? – The time has come to review all of the information you have collected through your home search, and begin to compare what each home has to offer, to your wants and needs lists. Also, keep the mortgage payment in mind. Balance the pros and cons of each property, and begin to eliminate those properties that don't meet your personal preferences or your finances. Your real estate agent is there to help you through the process and guide you with their experience and knowledge. It's a big decision. Starting off with an organized and realistic plan always leads to the most success. Happy Home Hunting!
---
---