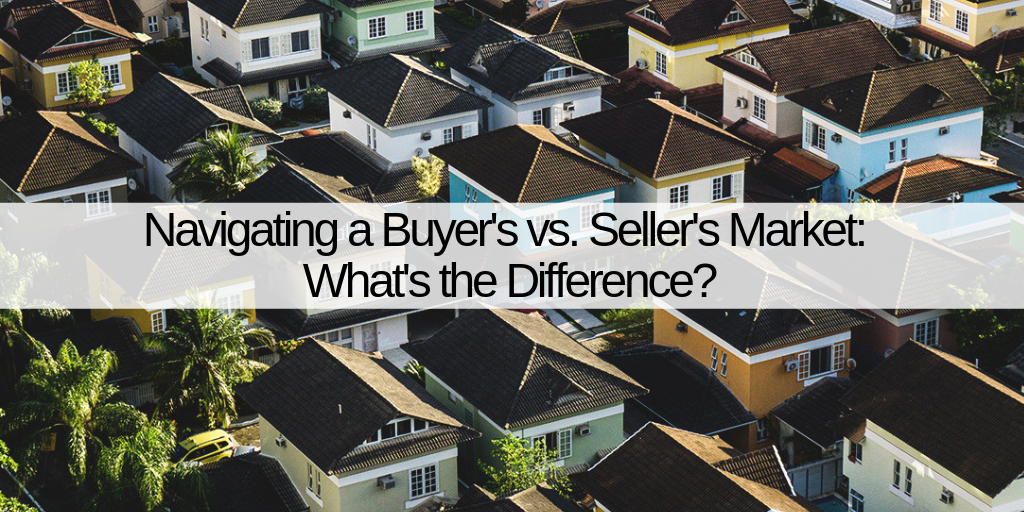 Let's be honest: the real estate industry has its own set of lingo. For a lot of us, especially first-time buyers, it can be difficult to determine what all these terms mean and then how to act accordingly. Luckily, though, we're here to do the decoding so that you don't have to.
Today, we're tackling the terms "buyer's market" and "seller's market" and helping you understand the differences, how it affects your chances of becoming a homeowner, and what you can expect from each type of market.
So, what's a buyer's market?
Just like the name suggests, a "buyer's market" is traditionally used to refer to market conditions where the buyer has an inherent advantage over the seller. Typically, these are times when there's plenty of housing inventory, and buyers seem to have their pick of available properties to choose from.
Since the market is flooded with homes to choose from, properties have a tendency to stick around longer. When that happens, sellers get nervous. The added pressure of potentially not being able to sell their home means that in buyer's markets, sellers are often flexible on sale price.
As a buyer, you can use this uncertainty to your advantage to score a great deal on a home. Of course, you'll want to do some research before deciding how far below asking you can reasonably offer. However, if you're really looking to save, we recommend focusing on homes that have been on the market for a while or that have recently had a reduction in price.
How to survive a buyer's market as a seller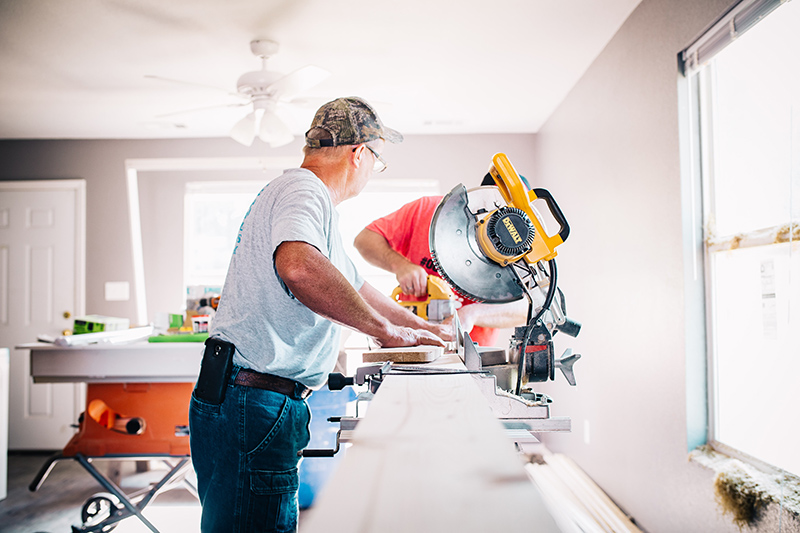 From a seller's point of view, a buyer's market is not the ideal time to make a move. If getting as much value out of your home as possible is crucial to you, you may want to consider resisting the urge to uproot and wait for a more favorable moment.
That said, we understand that the decision of when to move may not always be under your control. Sometimes, new employment opportunities or family circumstances dictate that a move in less-than-ideal conditions.
However, even if that's the case for you, there are still a few things you can do to help your property stand out from the crowd:
Boost that curb appeal, and consider high ROI upgrades: In this market, the most attractive homes go first (and to higher bidders). Before putting your home on the market, make sure it's in peak condition by fixing any lingering maintenance issues, pumping up the curb appeal, and maybe even investing in a few affordable upgrades like fresh paint or new countertops.
Invest in top-notch photography: Listing photos offer potential buyers their first impression of the property. Make sure it's a good one by investing in photography that presents your home in its most flattering light. This will ensure that buyers are clamoring to come see your home, rather than passing it over for more attractive options.
Price to sell: You don't have to give up on making a profit from the start, but you should list your home at a price that remains competitive.
Be flexible: Be flexible when it comes to accommodating showings and to negotiating offers. The more people that are able to see your home, the more likely you are to find someone that's interested. Then, when you're ready to negotiate an offer, be sure to keep an open mind.
The flip side: homebuying in a seller's market
On the other hand, in a " seller's market " the seller inherently has an advantage over the buyer. This is where housing inventory has a tendency to be few and far between, leading sellers to have a greater pool of interested buyers to choose from — and, driving housing prices up.
In this case, since housing inventory is so low, houses that do go on the market tend to get a lot of attention. There's a strong chance that sellers will have multiple offers to choose from, and, because of that, available properties tend to go under contract very quickly at or above asking price.
The good news is, as the seller, there's not much you need to do to take advantage of this situation. For the most part, you're free to sit back and let the offers come to you. However, in order to put yourself in the absolute best bargaining position, it never hurts to make sure that your property is in top shape before listing it for sale.
Staying competitive in a seller's market
As a buyer, scoring a property in a seller's market can feel a lot like jumping through hoops. You have move fast, negotiate generously, and even when you're on top of it, you may have to submit a few offers before yours is selected.
Don't lose hope, though. All it takes is a little planning and forethought to get your offer moved to the top of the pile:
Have your paperwork ready: When you find a home you love, you won't want to have to wait on financial paperwork before submitting an offer. Do yourself a favor, and apply for pre-approval first . That way, you'll be ready when the time comes.
Shop during off-peak seasons: Skip the infamous Spring market in favor of a quieter time to shop for a home like back-to-school time or over the holidays . You'll face much less competition.
Stay alert: Use the Open Listings app to get alerted the minute a property that matches your search hits that market, so you can get in on the action early.
Schedule house tours ASAP: Once a property you like becomes available, it probably won't last long. Make sure you give yourself an opportunity to get in on the action by going to see it as soon as possible, even if it means being a little flexible in other areas of your schedule. In this case, it's better safe than sorry.
Write a strong offer: Unfortunately, a seller's market is not the time to try and score a deal. Ask yourself how upset you'll be if you lose out on this house, and then write your offeraccordingly. If you really love it, don't be afraid to go in above the asking price — and be sure to write a winning offer letter.
This article originally appeared on OpenListings.
---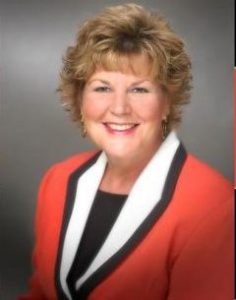 ---