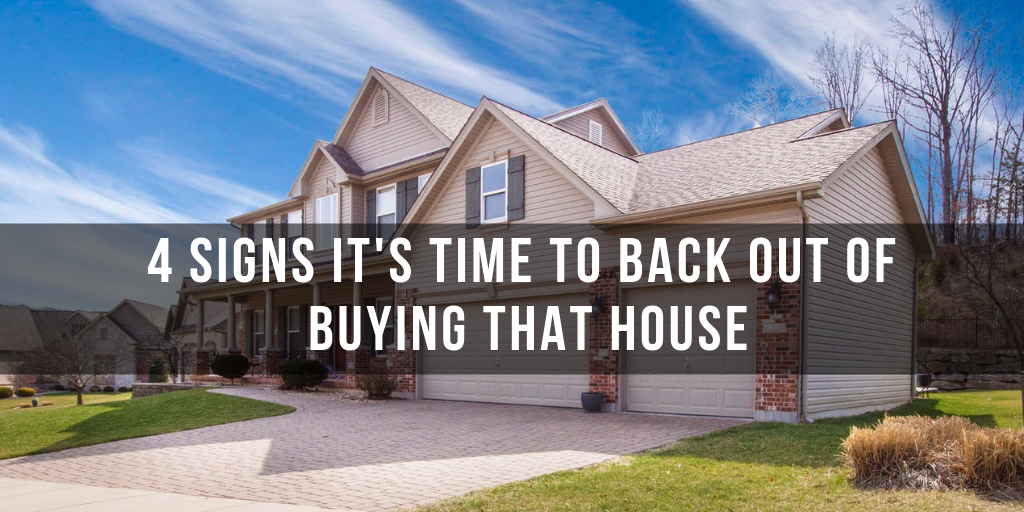 It's not fun to think about, but even if you fall in love with a home, it might not be the right fit. Although a home may meet all your must-haves, sometimes, issues come up that are just not worth it.
In those cases, even if you've put an offer on the place, it might not be too late to back out of buying the house before closing, and find another option that will ultimately work. It happens more often than you'd think.
If you're stuck wondering whether the house you're about to buy is really worth the potential woes, here are four major signs it may be time to walk away:
1. There are serious inspection issues
As the buyer, the inspection contingencies in your offer are some of the strongest tools you have. Regardless if your prospective home is move-in ready or needs a little TLC, once you have those inspection reports, you'll know what's really lurking beneath that cute subway tile. Even if you've gone into the knowing that you're buying a fixer-upper, you might find more than you bargained for.
Realized what you thought was a cosmetic fix will take more time and money than you're willing to invest?
Thankfully, as long as you give the sellers an answer within your inspection contingency time frame, you should be able to leave the transaction and get your earnest money deposit back. You'll still be out the money you paid for the inspections, but that's nominal compared to having homebuying regrets.
Read over the inspection reports carefully, get all your questions answered, and collect work estimates.
Once you have all that information in front of you, you should be able to see how much work is truly needed and whether it's worth moving forward with buying the home or asking the seller for credits or repairs.
2. Your appraisal comes in low
First-time buyers often don't realize that the amount of money you offer on a home won't necessarily be the same as the final sale price. If you're planning buying the home with a mortgage, the bank will most likely require you to get an appraisal.
During that process, the appraiser will determine a fair market value for the home. Banks do this to make sure they're not lending you more money than the home may be worth.
If the appraisal comes back at a lower value than you anticipated, you still may be able to get a loan. But, it's likely that they will only loan you an amount up to the appraised value.
At that point, you'll need to re-negotiate with the seller to get them to accept a lesser amount, bring extra cash to the table, or find alternative financing to cover the difference.
If none of those options are viable, it's possible to walk away from the homeif you have an appraisal contingency. But, it's best to see if you can work things out with the seller first before deciding to back out.
3. There's too much red tape
Not every real estate transaction is created equal.
Normally, both the buyer and the seller will make some compromises — usually in the form of money spent or repairs made — to ensure that the transaction goes smoothly.
However, in non-traditional sales such as short sales or foreclosures, the bulk of these responsibilities can fall on the buyer.
On these occasions, it's unlikely that the seller (usually a bank) will be willing to make any further financial consessions. They're already operating at a loss by allowing the property to sell for less than what's owed.
If you're interested in purchasing one of these properties, it's crucial to know what you're signing up for when you submit an offer.
Be sure to work with your buying agent to identify any stipulations that come with making an offer on these properties. Know what's expected of you, and figure out if you feel comfortable performing each of those responsibilities. If not, these types of home sales might not be the right fit for you.
4. Not everyone is on board
These days, more and more people are choosing to purchase homes together. If you're buying a place with a friend, relative, or partner, this type of arrangement comes its own set of considerations. Dealing with multiple sets of opinions and emotions is tricky. On top of that, you need to be in lock step with each other for a successful transaction.
Buying a home together is a long-term relationship. Even if you end up selling the place before it's paid off, you'll be interacting closely with this person for years.
If both of your names are on the mortgage, you'll also be financially intertwined. With that in mind, it's imperative that both of you go into owning the home on a positive note. If one of you has reservations, it may be best to look elsewhere.
This article originally appeared on OpenListings.
---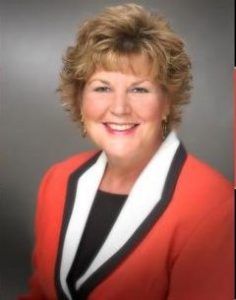 ---