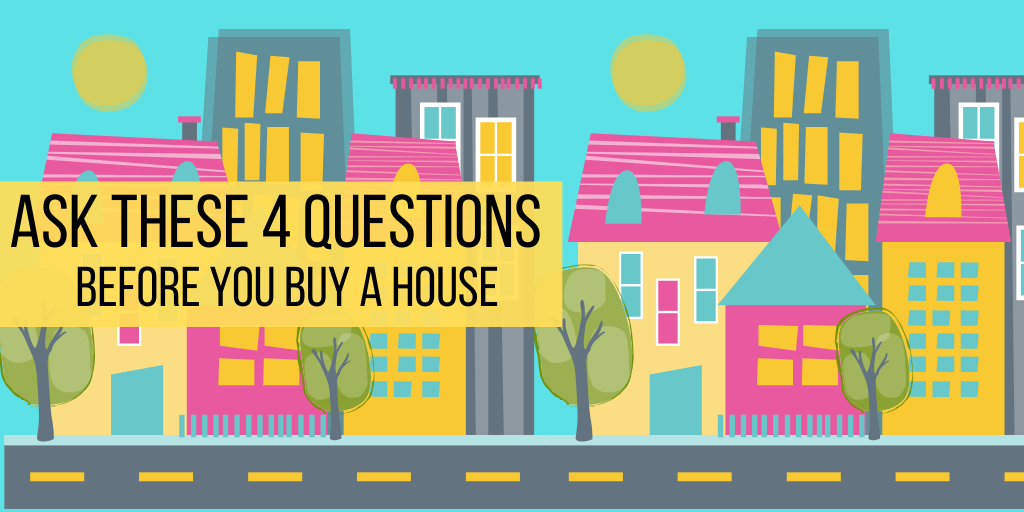 Settling on a house to buy is a big decision. It's one of the biggest financial decisions you'll make. So when the time comes to make an offer, how do you know if you're buying the right house? Below are four main considerations that can help you answer that question.
1. Does the house meet your requirements?
Most buyers know what they want and what they don't want in a home. If you haven't yet, make a list of your must-haves. Keep that list on hand to cross-reference any properties you happen to tour. If you think you've found the home for you, double check it against your list.
2. Does it have potential?
Even if you've found a house that checks off your most must-haves, there will likely be some element of compromise.
The next thing you'll want to ask yourself — is there potential to resolve some of those compromises over time?
For example, do those compromises include saving up to redo the kitchen or to put in new hardwood floors? Or, would you have to consider something more drastic, like putting a full addition on the lot?
When thinking about a home's potential, you should consider how much work you'll have to put into it in order to make yourself happy. Then, ask yourself if that amount of work is realistic for you.
As a general rule, aesthetic changes are considered more manageable than structural or functional ones.
3. Do you like the area?
Remember that your future property doesn't exist in a vacuum. When you purchase a home, you're also agreeing to become part of the neighborhood.
Before you make an offer on a home you'll want to take a long, hard look at the surrounding area and see if you're happy with the amenities it offers, as well as the overall feel.
We recommend taking a drive around the area before you submit an offer. Be on the lookout for essentials like the closest bank and grocery store. Plus, keep an eye out for any fun hotspots like nearby restaurants and bars. You may also want to do some follow-up research on things like the quality of the school district if you have or plan to have kids, as well as overall crime rates.
4. Does it fit your future?
Whether you're looking to buy your forever home or your just-for-now home, purchasing real estate is an investment.
With that in mind, you'll want to make sure that any home you consider purchasing is a good fit for you now and for the foreseeable future.
Ask yourself: when you think about your future, do you see yourself in this home for at least the next five years?
Keep that timeframe in mind as you look at potential listings. In the event that you're planning for any life changes like a marriage or new family members , it may be best to factor those plans into your home search.
Final thoughts
Spotting the one isn't always easy, but building a game plan around the things you want and need in your new home can help.
Written by Heidi Knight – OpenListing Blogger
---
---