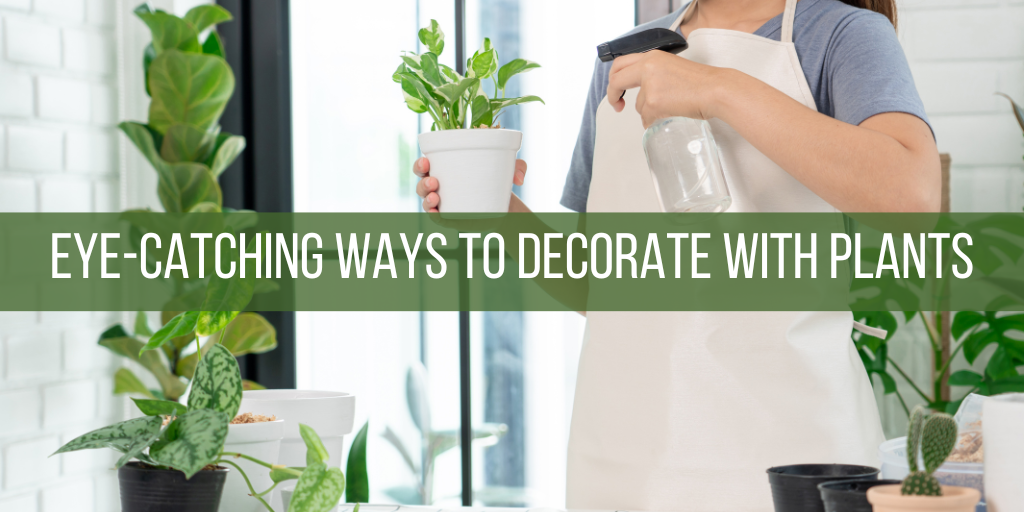 Using plants as décor is a great way to add a little colour and a natural, bright feel to any room. Here are a few favourites.
Geometric pots. Find geometric pots or planters of various sizes and plant small succulents of different styles and colours in each one. Then group a few pots together on a window sill or shelf or use them individually to adorn a side table or center of the dining room table.
2. Long, hanging plants. Purchase a larger, draping plant-like eucalyptus, fern, or ivy and hang it from the ceiling using a macramé plant hanger or place it on a high shelf or ladder. These plants are perfect for the corner of your living room or room with a large, plain wall that is in need of a little pop of colour.
3. Plant corner. Have a large corner in the dining or living room and need ideas on how to fill it? Consider turning it into a small plant sanctuary. Select plants of all different sizes, heights, colours, and styles and purchase either matching pots or a mix of designs. Consider the use of a stool or small table to create additional levels and strategically place each one in the corner.
4. Air plants. Air plants are universal and can be included in DIY wall art, hung from the ceiling or on the wall inside geometric metal prisms, or placed inside beautiful glass terrariums alongside other plants and colorful rocks or sand.
There are endless types of plants to choose from and various ways to display each one.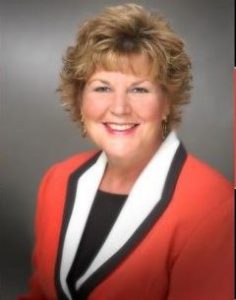 Thanks so much for taking the time to read my Blog. If you require more information on buying or selling a home please give me a call. I was born in and am native to Chatham, Ontario. I began my real estate career in 1989, I have been a member of the MLS Chatham-Kent Real Estate Board since 1989. I joined the Royal LePage Sales Team in 2001. I've been helping my clients buy and sell homes in the Chatham-Kent area for over 25 years. Give me a call today at (519) 401-5470 for a free, no-obligation consultation.
Thanks, Deb Rhodes
Look me up on Twitter @ckhomes4sale