Blenheim is a small town located in south-central Chatham-Kent with a population of approximately 4,900. It is a quaint community located just kilometres from the Lake Erie shores. Several villages surround Blenheim including Cedar Springs, Charing Cross, Pardoville, North and South Buxton and Shrewsbury.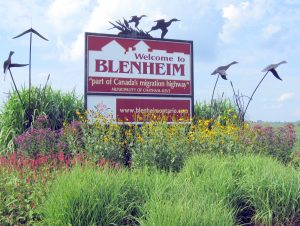 photo courtesy of CkBranding.com
Blenheim's located minutes from Rondeau Provinical Park and Erieau which are both located on the water and offer wonderful outdoor and nature experiences for young and old. Whether you enjoy hiking, fishing, swimming or boating you will find many opportunities in the Blenheim area.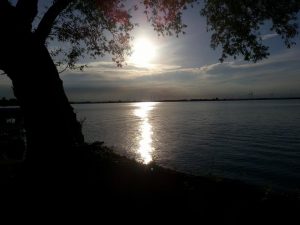 photo courtesy of Cktechconnect.com
Blenheim area consists of rich and fertile farmland. Enjoy visiting the orchard to pick apples, or try out some of the locally grown corn, cherries, strawberries and tomatoes. Blenheim comes to life in July when it holds Cherry Fest. This festival includes sidewalk sales, carnival rides and contests and is a popular event that brings visitors from near and far.
Blenheim also offers a range of business and industry. One of the largest employers in Blenheim is Thompsons Limited They are a supplier of agricultural products that includes seed and grain.
photo courtesy of CkBranding.com
RM Auto Restoration is a popular spot for locals and tourists to drop in for a visit. Located just outside of town, RM Auto is a place for the classic car lover. Visitors can view more than fifty classic cars as well as observe the restoration process.
A quaint downtown, top notch recreational facilities and special attractions make this small community a great place to visit or live. Blenheim offers affordable housing with several family friendly neighbourhoods.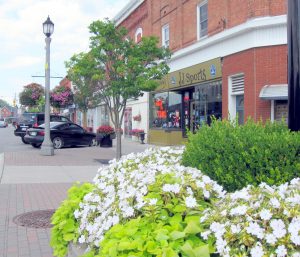 photo courtesy of CkBranding.com
Info courtesy of: http://www.blenheimontario.com/
Thanks so much for taking the time to read my Hometown Blog. I was born in and am native to Chatham, Ontario. I began my real estate career in 1989, I have been a member of the MLS Chatham-Kent Real Estate Board since 1989. I joined the Royal LePage Sales Team in 2001. I've been helping my clients buy and sell homes in the Chatham-Kent area for over 25 years
Thanks, Deb Rhodes