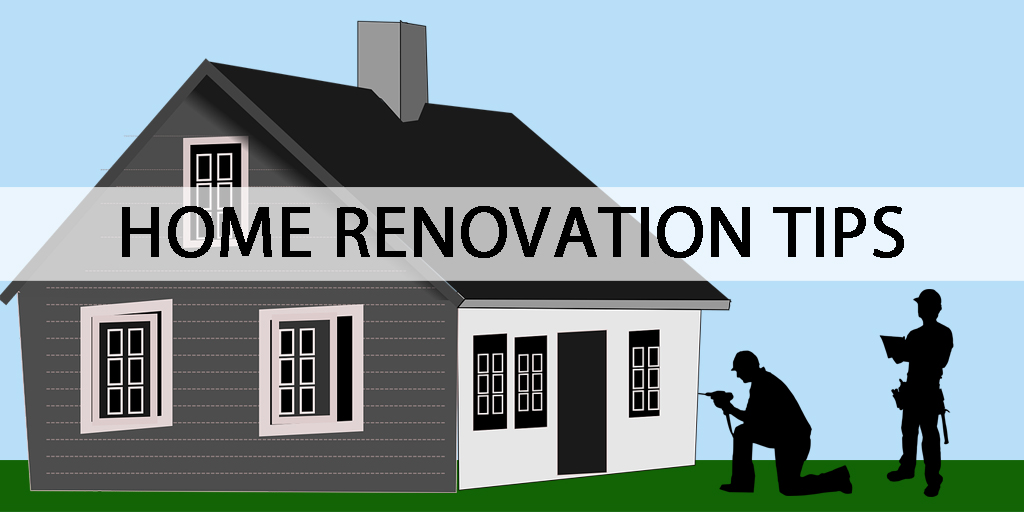 If you are considering a home renovation in the near future it's best to be prepared. A poorly planned renovation can lead to big headaches. Be smart with your time and money by following these tips.
The first step to a successful home renovation is to determine the purpose of the renovation. Is your goal to improve your current living conditions or add value to your home?  Despite what some homeowners believe, not all home renovations increase the value of your home. It is essential that you do your research as you start planning. 
Once you have determined the goal of your renovation it is important to sit down and develop an action plan.
Make Your Wish List
Decide what renovations you are hoping to make. You can search different resources online to get ideas of what may be involved. When planning your list try to be as specific as possible. Include various items and materials that you would ideally want to include in your reno. Mark items that are "must-have," and which would be materials would be nice to have if your budget allows.
if you are doing more than one room or area in your home, make sure that you develop a specific plan for each room. The more detail you can add to your wish list, the easier it will be to determine how your renovation wishes match your budget. Everything begins to add up in a renovation and it can often be those little details that break the bank. Having a well thought-out renovation plan can save money and time. Many renovations that go poorly are a result of poor planning.
Calculate Your Renovation Budget
The challenge that many people have when getting involved in home renovations is balancing what they want with what they can afford. You must determine how much money you have to invest in this project. If you are planning on taking a loan out for the project, then you should meet with a banking professional to discuss a realistic budget. It is important that you also keep in mind your repayment options. 
Keep in mind that you may need to opt for lower priced alternatives to keep your budget on track.
Interview Contractors
It is important to find a contractor that you can trust. Often the best place to start is to ask for recommendations from family and friends. You should interview a couple of contractors before you make your final decision. Ask for references for similar like projects.
Contractor Interview Worksheet – Canadian Home Builders Association
It is important to know all the facts before you start any project and never give the go-ahead without a detailed written contract. As a homeowner you should stay actively involved with the process. Good communication with your contractor, designer and renovation team will lead to better results. Ask for regular updates, and keep a very close eye on your budget. Time spent reviewing progress and obstacles will make things move ahead with less chaos and stress.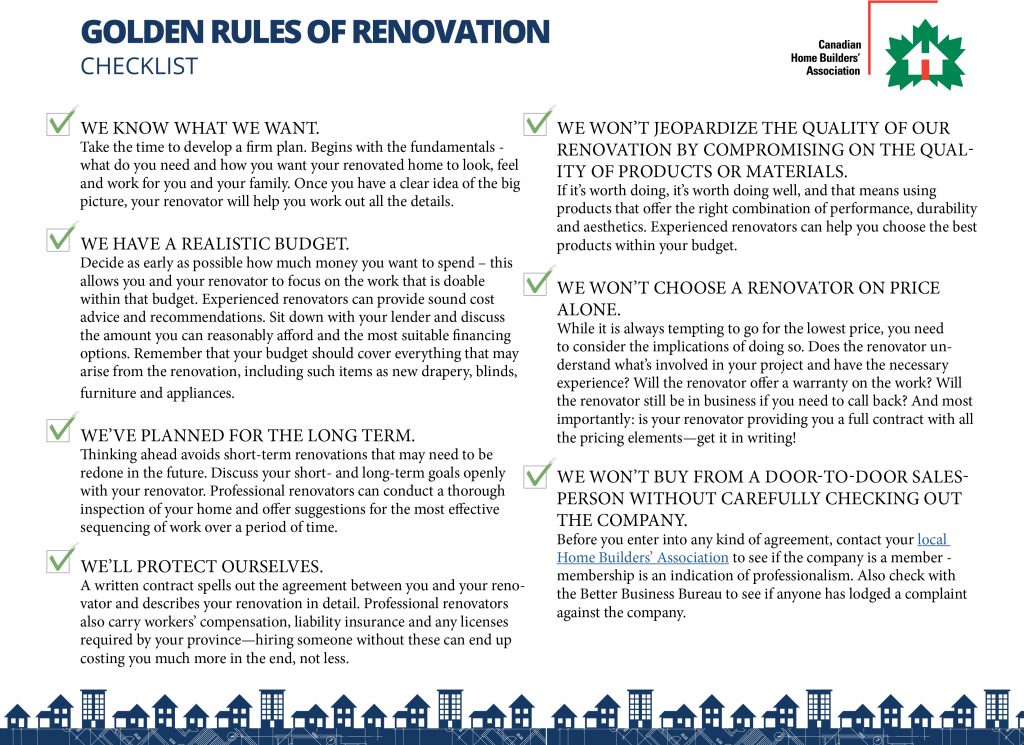 There are always a few surprises during a home renovation. When you stay on top of things you will help reduce larger issues from arising. It is important that you remain patient during the process.
---
---